Another Winter School of Programming and Design, coDEsign 2018, during which participants learned about current IT topics, was held from February 5th through 9th. The proud organizers of this five-day IT event were the Information Technology School and the Information Technology High School, together with LINK group and Comtrade, which have for several consecutive years organized this event free of charge for all interested parties.
More than 4000 participants attended 44 lectures and workshops – either live or via live stream – that were specially prepared for all those interested in entering the world of programming and design and learning about the particularities thereof. Experienced experts who acquired their experience in international companies talked about various interesting IT topics.
Interesting topics for future IT experts
Experienced IT lecturers instructed the attendees at coDEsign2018 in, among other things, Bitcoin, how to detect high-tech crime, how to create websites and games, and 3D animation tricks. 
Day 1: Opening ceremony, interesting lectures and workshops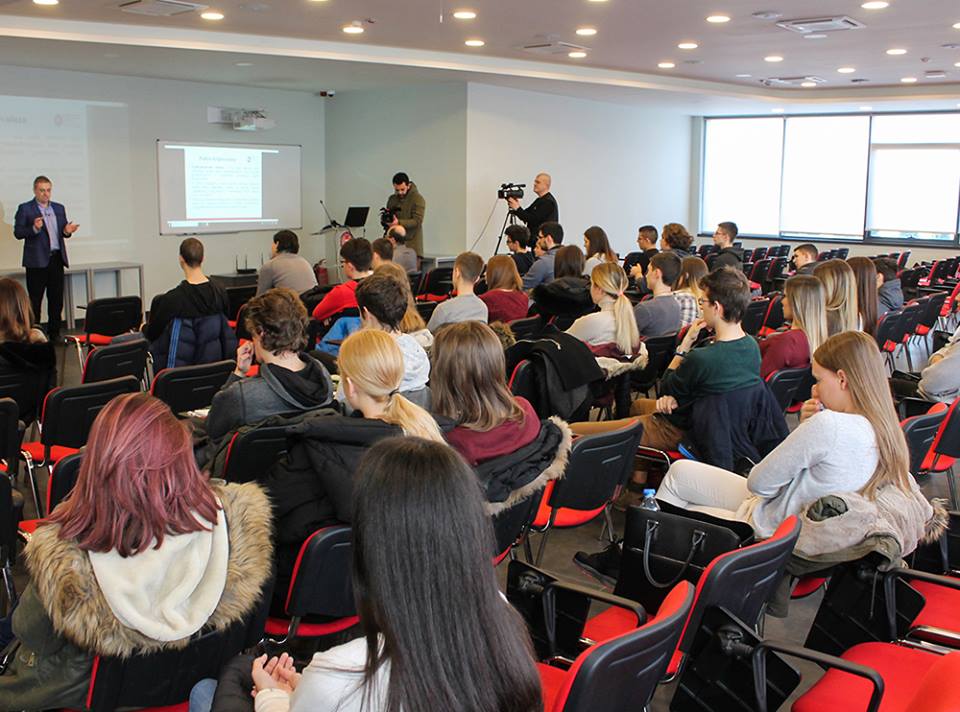 During the first day, ITHS principal Bojan Ristić initiated the opening ceremony and addressed the participants of the Winter School of Programming and Design. He informed the participants about the coDEsign 2018 curriculum and explained how important it is that they recognized IT as the key field for future.
After that, Zoran Grubišić held the first lecture in which he explained how cryptocurrencies affect the digital economy. Lidija Miletić, who has authored more than 20 scientific papers published in domestic and international journals, talked about how important it is to know how to communicate in IT teams.
Miroslav Radosavljević held a workshop explaining the components of laptop computers, and professor Biljana Bajac instructed the participants in creating their first website in HTML and CSS. Those interested in WordPress learned from lecturer Marko Vulić how to create a website using this program.
Maja Radulović Petrović explained the 12 principles of animation used to create the best-known Disney characters, which are still used today. An interesting workshop was held by Marko Nikolić, who explained how to use JavaScript to run various animations, which he demonstrated in the well-known game Mastermind. 
Day 2: Social networks, sports forecast, first steps in programming…
The second day of the Winter School of Programming started with a lecture on GPS navigation and tracking held by Slavko Pokorni. Professor Ivan Anić held an interesting lecture on how Big Data can be useful even in sports forecast, while Marko Marković taught the participants about the most popular professions that deal with social networks.
The workshops were completely full on the second day, and Danijela Grujić held the first one, where she demonstrated how to create logotypes in Adobe Illustrator. Multimedia artist Rajko Radosavljević described the easiest ways to create interesting icons for Android and iPhone smartphones. 
Participants interested in the C# programming language had the opportunity to listen to professor Dragana Stanković, who explained why this programming language is so popular and how it can be used to create the video game Pac-Man. Hana Stefanović demonstrated the basics and first steps in programming to future programmers, while David Jovanović taught the creative attendees how to use the popular image processing program Photoshop. 
Day 3: From data science to mobile banking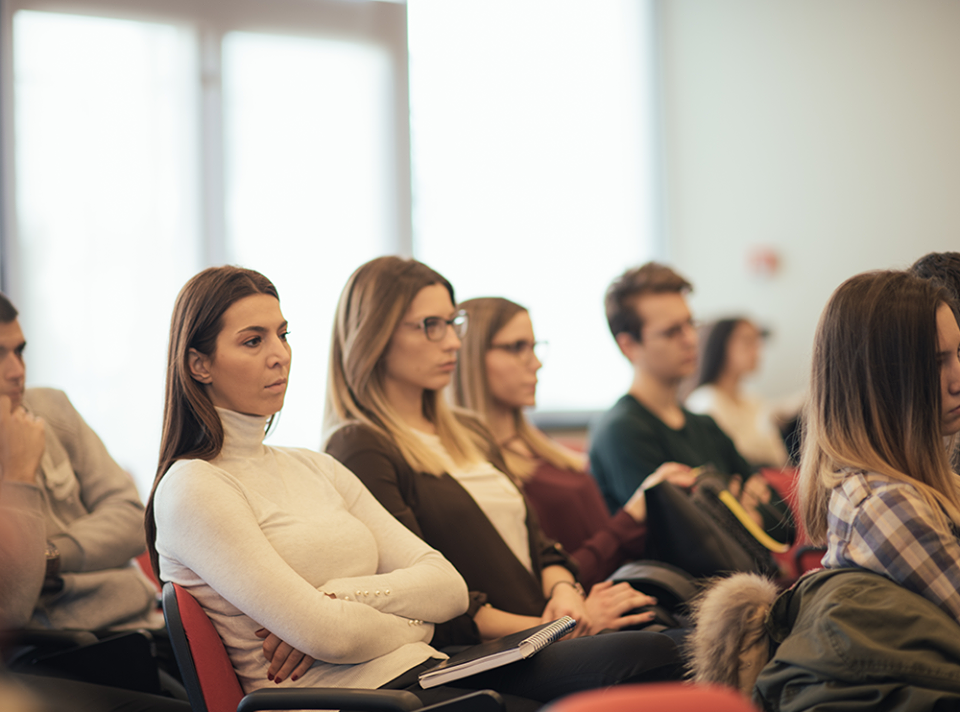 Aleksandar Kostić, a recipient of numerous accolades and prizes for his research, opened the third day of coDEsign 2018 and explained why data science is the science of the future. Sanja Kojić, a software engineer, later talked about the development of Android applications.
Velimir Dedić held the next lecture, where he explained how IT has changed the world and how it affects modern business. Then, Marko Ranković talked to the participants about the development of mobile banking and its prospects in the near future.
Lecturer Slobodan Obradović held a workshop in which he explained what databases are and how useful they can be. The next coDEsign 2018 workshop was held by Jovana Tošić, who talked about designing in AutoCAD, the most well-known 3D modeling computer software. 
Day 4: How Bitcoin works, how to start an internet business, how to secure a mobile device...
On the fourth day, a great number of coDEsign 2018 participants attended a very interesting lecture on cryptocurrencies, Bitcoin in particular. The vice president of DiploFoundation (Serbian Bitcoin Association) Arvin Kamberi talked about how you can earn money using digital currencies. After that, Vladimir Simović held a lecture in which he explained the easiest ways to start a functional and sustainable internet business in Serbia. 
Since modern communication is inconceivable without mobile devices, it is very important to know how to protect your devices from hackers. This was the subject of a lecture held by Svetlana Jevremović, who holds a PhD in computer science. Professor Goran Radić talked about software-related challenges in recent years, specifically with regard to short delivery deadlines, frequent request changes and insufficient knowledge about application domain. 
In the workshops, the participants learned about the possibilities of programming in C#, and Nemanja Stević demonstrated how to create the tic-tac-toe game. Miroslav Radosavljević talked about the best way to assemble your computer configuration in order for the computer to be functional and respond to the needs of the user. DDoS are attacks from thousands of computers and Predrag Alargić explained how hackers perform them.
Day 5: Security day! Credit card frauds, safety flaws in applications, high-tech crime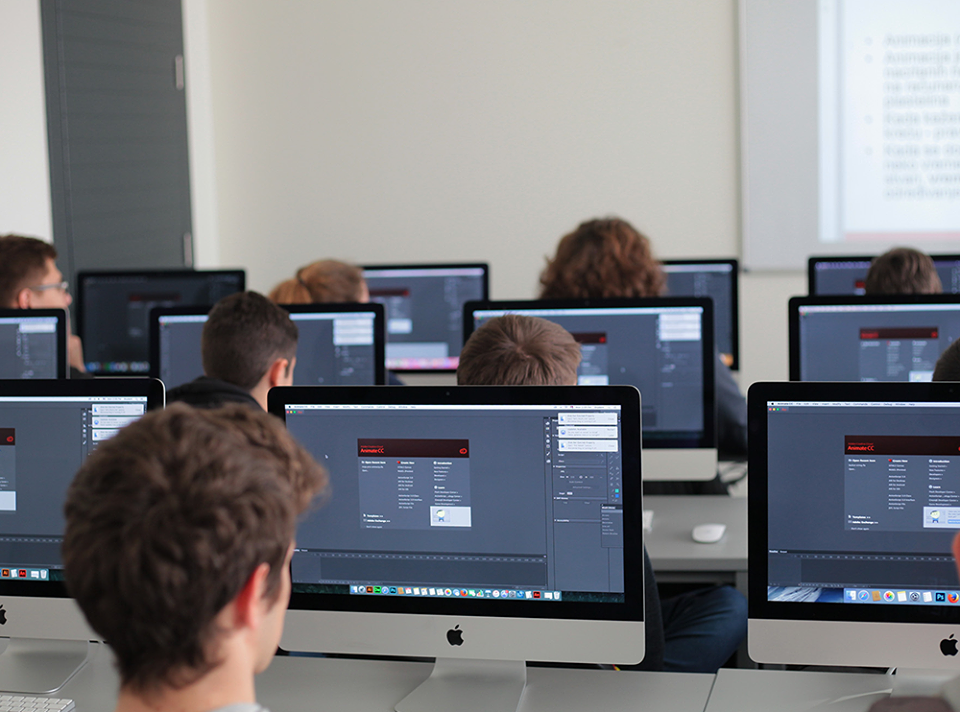 On the last day of coDEsign 2018, the participants listened to police expert Vladimir Urošević, who explained how to detect and protect yourself from high-tech crime. The next lecturer also talked about safety – Nenad Andrejević described how to detect safety flaws in applications. The last lecture held by Boris Jevtić dealt with the future, robots in particular. 
Workshops on the fifth day were opened by Maja Radulović Petrović, who talked about the tricks you need to know when working with 3D animation. The lecture held by Komlen Lalović was also interesting, as he spoke about the currently highest paid programming language – Java. Later, Tanja Kaurin explained how hackers target credit cards and how you can protect yourself from such attacks. 
Yet another Winter School of Programming and Design, coDEsign 2018, finished successfully! All participants were satisfied with the newly acquired knowledge and most of them decided that they want to pursue careers in these fields. The participants particularly praised the lecturers, whose interactive and interesting teaching methods brought them closer to the world of information technology and inspired them to choose the study programs that will best prepare them for the future IT world. 
We hope that most participants will use the knowledge they acquired here and that they will build successful careers in IT. All participants were awarded the coDEsign 2018 certificate, a valuable confirmation of their participation in the school of programming and design and an excellent asset in their future portfolios.