Due to the amount of interest in its educational institutions' programs, LINK group decided to award a number of free scholarships to persons with disabilities, with the training set to be realized online, via the distance learning platform. The free training will be awarded for programs at three educational institutions: ITAcademy (i.e. LINK Academy in Romania), BusinessAcademy and InternetAcademy, with a total value of 40,000 euros.
The plan is to distribute the scholarships over the three countries where LINK group's educational institutions operate: Serbia, Bosnia and Herzegovina, and Romania. The total number of these international scholarships is 20, with 8 designated for Serbia, and 6 for Bosnia and Herzegovina and Romania each.
The objective is to provide persons with disabilities with a convenient possibility to acquire practical knowledge in business, internet and IT, which will empower them on the job market and help them to become the employer's first choice for a number of professions in the contemporary business landscape.
Criteria
1. The fundamental criterion for the awarding of these scholarships is the letter of motivation. The letter of motivation should include the name of the program the candidate would like to attend at
ITAcademy
,
BusinessAcademy
or
InternetAcademy
, followed by a detailed explanation stating the motives and reasons for applying, what the candidate would like to achieve and how it would change the candidate's life. The decision whether a candidate will receive a scholarship will be made primarily based on how sincere and inspiring these reasons are.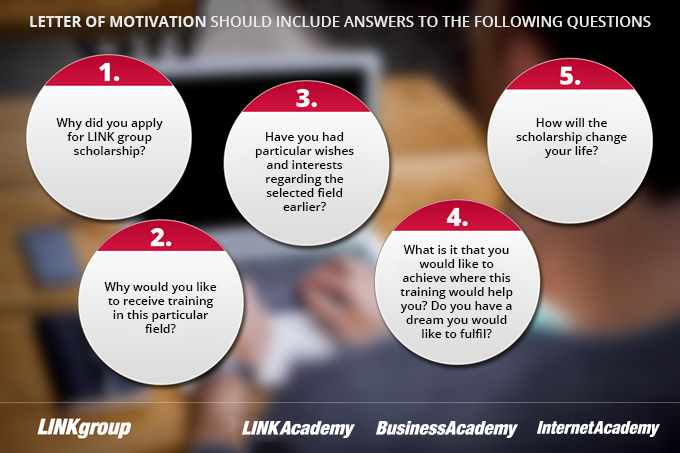 2. Only candidates with disabilities are eligible for this scholarship.
3. The candidate must have an official residence address registered in one of these countries: Serbia, Bosnia and Herzegovina or Romania.
Documentation
1. Letter of motivation – the main part of the documentation
2. Proof of disability – medical statement
3. Copy of ID card
4. Copy of elementary, secondary or higher education diploma
DEADLINE
The applications for 2017/18 are currently underway and will be accepted through November 1, 2017.
Application language
The documentation can be submitted in the official language of the country where the candidate is located, or in English.
Address
Documentation can be sent to
scholarship@link-group.eu
. The subject field should include "PWD free scholarships – Serbia, Bosnia and Herzegovina, or Romania" (depending on the candidate's country).
Notification on results
All candidates who participated will be notified about the results.
Information