What are digital badges?
Who are the holders of digital badges?
What requirements should be met to receive a digital badge?
What is the purpose of digital badges?
What kind of digital badges are there?
Why are digital badges considered so important today, and why is their use recommended in the business world? 
Why did the US space agency, NASA, incorporate digital badges as part of its practice?
Why does the incorporation of LINK educational institutions into the digital badge system represent a turning point in education and employment in our country? 
These are just some of the questions we will try to answer so as to illustrate the significance and far-reaching nature of the latest LINK edu Alliance business enterprise. 
How are we pushing the boundaries of digitalization? 
The LINK edu Alliance strives to provide its students with a more digitized, resilient, equitable, inclusive, sustainable, environmentally-conscious and advanced education. Digital badges have been recognized as one of the means in that mission, as a type of microcredential in non-formal education. 
Aiming to train and educate citizens of the 21st century, providing them with a wide range of enduring knowledge and digital competencies, institutions of our Alliance are continuously searching for innovative and effective methods and approaches to education.
Taking our own goals, and the goals of the European Union into account, we have established cooperation with an innovative global platform
Open Badge Factory
. Thanks to this cooperation, we can now offer digital badges that can facilitate our students' job search, both locally, and abroad. 
Open Badge Factory networks experts in different fields from all over the world with companies and associations from all business fields.
Activities related to the introduction of digital badges are carried out within
the EU project Citizen 2.1
. The LINK edu Alliance can boast that we are the only participant of this project from Serbia.  
Defining digital badges 
Digital badges are used as a validated indicator of one's professional skills, qualities and interests. They are one of the ways to showcase one's talents, from practical skills, such as advanced knowledge of certain computer software, to academic achievements, and business success – in the online world.  
Given that they represent a virtual certificate, they meet the requirements of our modern, increasingly digitized age and environment.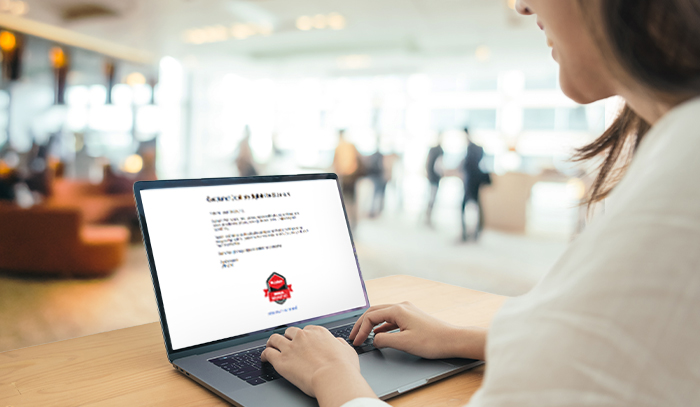 All badges and their accompanying competencies and characteristics come with adequate and precise descriptions. Their credibility is guaranteed by the select, influential institutions that issue them. The efforts of the LINK edu Alliance aimed at educating new generations for the modern age have secured our place among them. 
Examples of digital badges 
By acquiring knowledge and skills in one of our institutions, you will receive adequate badges to describe your development path. 
All digital badges awarded by the LINK edu Alliance meet the requirements and expectations that successful modern companies have from their employees, so you can receive a "virtual emblem" for your knowledge of English or German, knowledge of different programming languages, software testing, digital marketing and web design, but also for various other desirable competencies. 
How to use digital badges in your job search? 
Extensive digitalization has long since enveloped all areas of education, demanding continuous adaptation and innovativeness from all relevant stakeholders. 
Professional resumes that used to be submitted on paper are now in digital format. The introduction of digital badges for professional development has additionally modernized the process of applying for a job. 
In addition to the traditional resume, you can now submit
the Open Badge Passport
to your future employer, listing all digital badges you possess. Digital badges are also used as a valid credential in continuing education contests. 
LINK edu Alliance in the company of US space agency NASA, Microsoft and other important global players  
Digital badges, as evidence of one's professional qualifications and employee advancement, are used in the National Aeronautics and Space Administration, NASA, Microsoft, IBM, Intel, the famous Smithsonian Institute, and numerous European universities. Many others have recognized their benefits.
The fact that the LINK edu Alliance is part of the Open Badge Factory platform is actually an indicator of the international reputation of our Alliance, because we have been following global trends for decades, trailblazing the way for others in our country and region.