This is an event at the highest European level that sets the foundations of the future education system through digital transformation. The summit, led by EC President Ursula von der Leyen, will welcome 15 education ministers from key EU countries. Thanks to the Science on Stage Serbia network, Serbia has found its place at the summit with examples of
STEAM
online practices that have been recognized in the European education ecosystem.
Owing to the efforts of the Institute for Contemporary Education and Savremena's primary and secondary schools, Serbia joined the international Science on Stage platform in 2019. This network comprises science teachers from around Europe dedicated to providing quality teaching resources in order to take education to a higher level.
Discussion on the challenges COVID-19 poses for education
Given that COVID-19 has completely changed education, forcing teachers to discover new digital teaching methods, this topic will be in the focus of the
3rd European education summit
.
Representing Europe's biggest network for STEAM teachers, Stefanie Schlunk, Chair of Science on Stage Europe, will participate in the high-level panel: "How to face the COVID-19 education challenge and master the digital transition in education".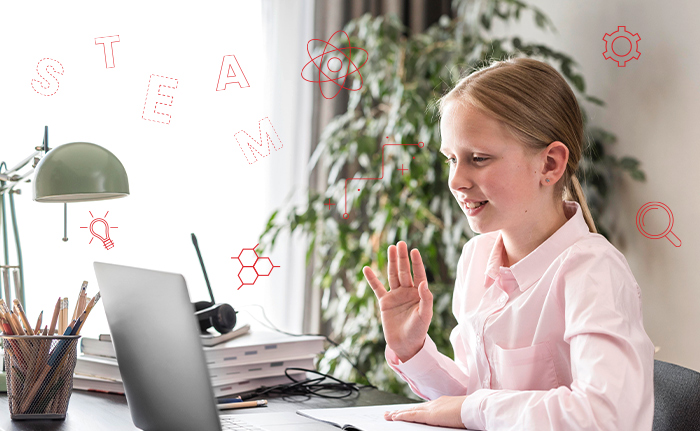 The summit will cover the following topics:
the digital transformation of Europe's education systems in the context of the COVID-19 recovery;
exchange experiences and best practices in mitigating the effects of COVID-19 on education and training provision;
feedback on the Commission's vision to create a European Education Area by 2025 and to implement the Digital Education Action Plan.
This is a great privilege for Science on Stage, an initiative that has been singled out among similar education organizations, but also for Serbian STEAM teachers, whose practices will be presented at an important European summit where EU education policies are created and important ideas exchanged.
Science on Stage Serbia brings teachers together even during the pandemic
Science on Stage Serbia
, whose representatives are the Institute for Contemporary Education and Savremena's primary and secondary schools, gathers a team of eminent and highly successful STEAM experts and science teachers from all around Serbia.
In our country, Science on Stage uses virtual events to support teachers in overcoming the challenges which the current pandemic poses for education. Through the National Steering Committee, online workshops, webinars, virtual meetings and similar activities, SonS Serbia continues to spread quality STEAM ideas, support teachers in creating digital teaching materials and exchanging ideas, and enable teacher networking.
Many renowned institutions in the country have supported ICE and SonS Serbia in their mission; check it out
here
.
Science on Stage Europe: A network of STEAM teachers from around Europe
Science on Stage Europe is a network for STEAM teachers from around Europe which enables them to exchange ideas and concepts with colleagues from more than 35 countries. Currently, this non-profit organization founded in 2000 is a platform for over 100,000 teachers throughout Europe.
Science on Stage Europe believes that motivating and supporting teachers is the best way to improve science classes and encourage students to think about a career in science, engineering or IT. 
Education summit at the highest European level
The President of the European commission, Ursula von der Leyen, will open the 3rd European Education Summit, while the Chair of Science on Stage Europe will discuss the possibilities and challenges of the transition to digital learning together with Mariya Gabriel, European Commissioner for Innovation, Research, Culture, Education and Youth, Nicolas Schmit, European Commissioner for Jobs and Social Rights, Simona Kustec, Slovenian Minister for Education, Science and Sport and Lina Gálvez Muñoz, Member of the European Parliament (MEP), Vice-Chair of the European Parliament's Committee on Industry, Research and Energy (ITRE).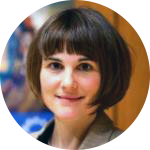 Stefanie Schlunk will bring the practical experience from these activities and the direct feedback from teachers, including those from Serbia, into the discussion.
It is extremely important to have the teachers on board to master the digital transition. Teachers need opportunities for teamwork – especially during COVID-19. Despite all the difficulties, the pandemic is also a chance to push the digital transformation, so the Chair of Science on Stage Europe, Stefanie Schlunk says.
Participation in this prestigious summit is another indicator of LINKgroup's effort and dedication towards the enhancement and digitization of education and the exchange of good teaching practices.