As a system that has introduced innovation in education throughout the region by implementing global methodical trends for over two decades, LINKgroup has launched numerous educational institutions, services and institutes advocating unconventional learning methods. Now, LINKgroup has decided to take a step further in their mission. 
Through the Institute for Contemporary Education and with help from educational institutions operating under the LINK edu Alliance, LINKgroup created
Brainfinity, the biggest STEAM event in the region
. Brainfinity is an innovative problem-solving competition for students attending primary school years 5 through 8, who want to test their knowledge and skills in an unusual manner, using modern technology and teamwork. Great interest among the children, parents and teachers for such an approach to learning has underlined the potential of Brainfinity, which already has serious plans for the future.
Brainfinity – the backbone of Industry 4.0, a revolution designed to reform society
Initially designed as a competition for fifth-graders, Brainfinity expanded to students in years 5 through 8 in just a year. Due to great interest, the plan is to include high school and university students, as well. The "brain without limitations" approach, a loose translation of the competition name, experienced a real expansion not just among the students, but the parents and teachers alike. This inspires us to develop the idea behind Brainfinity even further.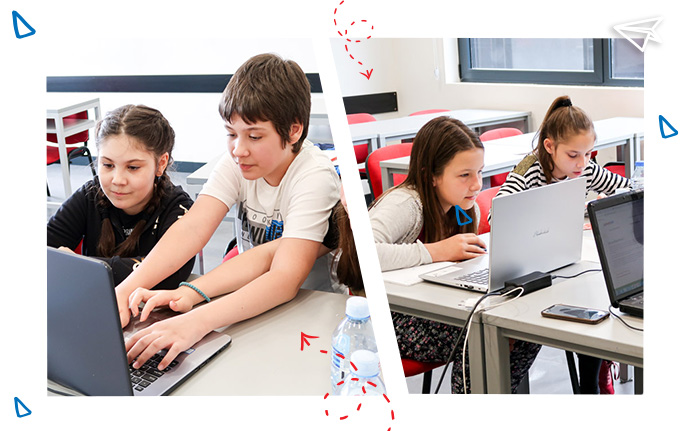 Why did Brainfinity generate so much interest so quickly?
Ivan Anić, math professor at the
Information Technology School (ITS)
, designs unusual classes for his students, which comply with the essence of the material prescribed by the Ministry of Education, Science and Technological Development, but differ in form. Anić claims that his teaching method, which includes project-based learning, should be introduced to young children, so that they could learn how to prepare for life and the labor market from an early age. It is this problem-solving approach that encouraged so many people to partake in the competition.
Through Brainfinity, professor Anić wanted to impact the children's awareness about different aspects of life and, to the extent possible, change their perception of science, notably math, given that he has often encountered comments such as the well-known: "Why do I need this?".
"Our education system taught me that an error in calculation can affect my final mark. However, marks are no longer the most important indication of knowledge. By teaching children how to learn, we prevent them from reaching their full potential. On the other hand, if students stick to patterns, they will not pay attention to other things that are much more important in life. We have to change these perceptions in society as soon as possible. I started in my classroom and now I'm implementing this approach in Brainfinity", says Anić.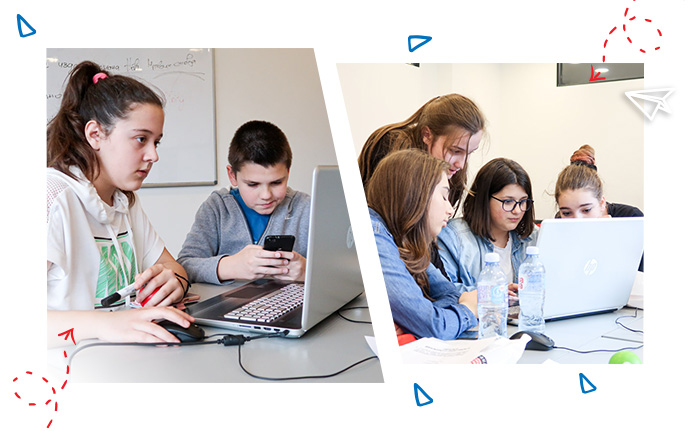 "Few people understand how important it is for children to use all resources in the 21st century in order to solve problems, in any walk of life. Today, this is a simple matter of survival. One of the first people who were interested in my ideas regarding education reform was Professor Valentin Kuleto. For this I am particularly grateful, as now we can change the perception of education together", says Anić. 

 
A cognitive game for all those who wish to take part
In order to join Brainfinity, the students need to create a four-member team and think of a team name, logo and email. This process allows them to show their organizational abilities, teamwork and their information and esthetic literacy, for which they receive points before the beginning of the competition. The next step is to solve problems using tablets, computers, telephones, and with the help of Google and their friends, after which they present their solutions to a jury. This enables them to develop their public speaking, communication and social skills, which particularly benefits introverted children and helps them get out of their comfort zone.
The goal of each Brainfinity task is to develop specific competences through real-life situations. These included finding the best vacation destination using a specific budget, designing marketing campaigns, doing detective work, searching for a lost "friend" and much more.
Comprehensive development is essential for the success of every child
This mode of operation proves not only Brainfinity's innovation, but also its social responsibility. The point of Brainfinity is to influence the education system in Serbia by providing educators at all levels with excellent examples and ideas they can implement in their kindergartens, schools and universities. The children need to learn how to think for themselves, however, we are still hindered by the obsolete education system.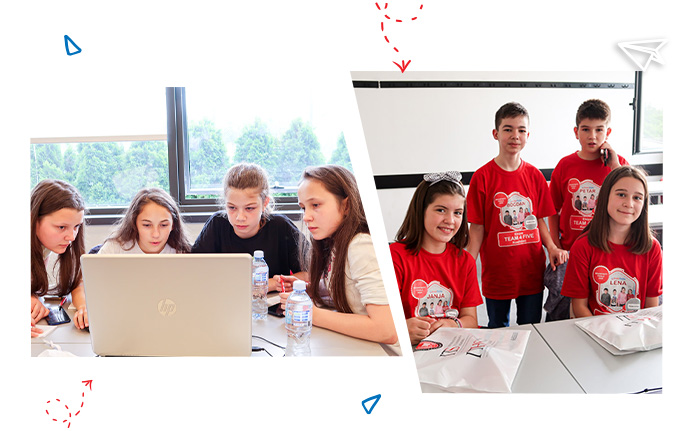 Brainfinity applies STEAM principles, which develop children's skills relating to science, technology, engineering, the arts and mathematics, but also other academic and life skills (media literacy, resourcefulness, proactive behavior, etc.) that will help them overcome any obstacle in life.
A step forward for the development of all generations
Although a pioneer in all this, LINKgroup plans to include high school students in Brainfinity and share its approach with teachers, because they are the ones who initiate change. 
And the company has already started doing this. In the first Brainfinity finals, the teachers solved special Brainfinity problems, while this year, they attended an educational lecture titled "Keeping Pace with the Digital Education Revolution". Brainfinity wants to change the perception of education and achieve big results through small steps that others will follow. 
"I think this is a great opportunity to learn how to efficiently and quickly solve problems in a team, which will help me in my future profession."

Vojin Prokopijević, Year 7 student

 
"Brainfinity enabled us to compete in challenges we haven't seen before. The children showcase systematized knowledge in different areas, which they cannot demonstrate in other competitions."

Suzana Drljača, teacher
"At Brainfinity, we all work together, because nothing works if we are not united and if we don't communicate well."
Katarina Banjac, Year 5 student
"I am very pleased that my team took part in Brainfinity, a competition that promotes STEAM subjects, problem-thinking and everything that helps students position themselves on the labor market."
Sanja Ječmenica, teacher
Brainfinity was born out of the desire to elevate education in Serbia. The feedback from the students and teachers clearly shows that we are on the right track.