We present LINK Leaders Park and LINKcafé - places where better future is created for young and successful people.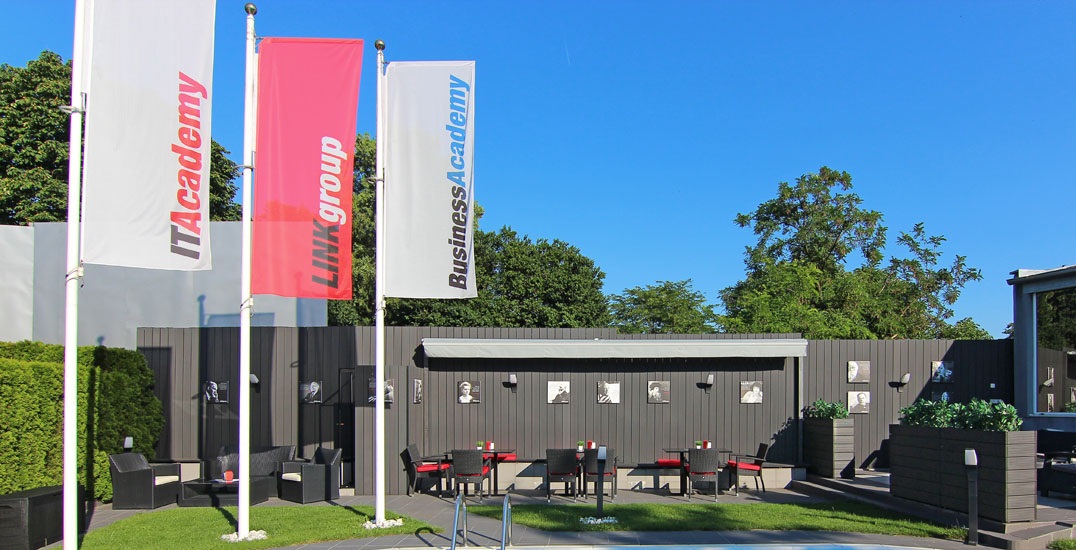 We are constantly working on further development of our educational institutions, in order to further advance the education and create environment that provides maximum freedom in learning and self-advancement.

We have opened LINK Leaders Park and, within it, the LINKcafé, intending to provide students of LINK group's educational institutions with a place where they will be in the company of the best outside the classroom, too, surrounded by positive, ambitious and successful people of the past and the present.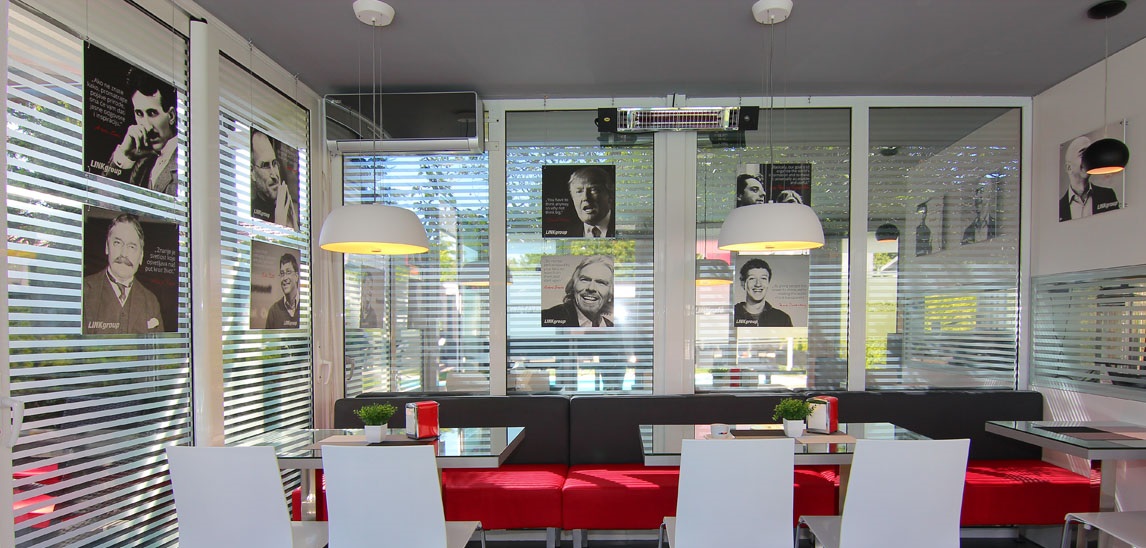 In this unique ambience, designated for relaxation and creativity, ITAcademy, BusenessAcademy and ITS students will be able to spend time together, exchange innovative ideas, and plan successful future.

They will be assisted by wise thoughts and quotes from the greatest leaders of our age, which decorate the walls of LINK Leaders Park, specially customized space by the pool, and LINKcafé's friendly staff. LINKcafé is open to anyone who wants to unwind with friends and favorite drink and successfully acquire energy for new successes.

In addition to current features, the plan is to expand LINK Leaders Park to area that will contain open-air amphitheater and classrooms. It will be a place to study and rest, hold ceremonies, film projections and similar events.

Redesigned area of LINK Leaders Park and LINKcafé is situated at the company's headquarters, in Cara Dušana street in Zemun.

You can view more images in the gallery.