The Institute for Contemporary Education (ICE) and representatives from the Assembly of the City of Belgrade visited the Safe House and brought valuable gifts for its residents. They handed out vouchers for ECDL computer courses and English language courses. This gesture by the Institute for Contemporary Education, which is a part of LINK group, delighted all the residents at the Safe House.
The gifts were handed out by Dragomir Petronijević, a member of the City Assembly, and Marija Milenković, the manager of the Institute for Contemporary Education.
For all the women at the Safe House, these courses represent an important step in their future independent lives. They will be useful to them regardless of their line of work, and for those who are unemployed, the courses will help them become more competitive on the labor market and find jobs more easily. We will continue our successful cooperation with the Institute through education projects we will carry out in the near future – said Dragomir Petronijević.
ICE manager Marija Milenković emphasized that computer and English language courses can contribute to a better future for the residents of the Safe House.
We know how important education is in modern society. These courses have multiple benefits, as they provide international certification and the possibility to apply the acquired knowledge and skills in any job, in any European country. The Institute will continue its mission of helping people to become more successful in their jobs and lives through education – said Marija Milenković.
Online English and ECDL courses facilitate employment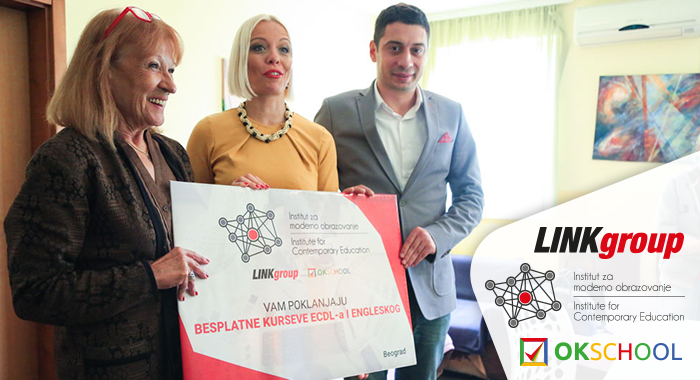 The courses received by the women from the Safe House last two months and are attended online. These valuable courses are designed to develop English language and computer skills.
ECDL certification is recognized in 146 countries; the ECDL certificate significantly simplifies the employment procedure, serving as a guarantee for the employer that the applicant is competent to work with the common computer apps.