The Institute for Contemporary Education was officially opened at the "Modern Education" conference, held on June 3 at ICE's premises (34 Cara Dušana Street). The event sparked great interest, primarily among the professional community.
Numerous visitors were introduced to innovations in education and the ways in which modern technology affects education, enhancing its efficiency and quality.
During the conference, the visitors listened to lectures given by experts in education and learned about the programs used to facilitate training and make it more interesting. In addition, all the attendees, who managed to secure a place at the conference despite the great interest, learned about the best way to protect oneself from the abuse of digital communication.
Educational development – a prerequisite for progress in society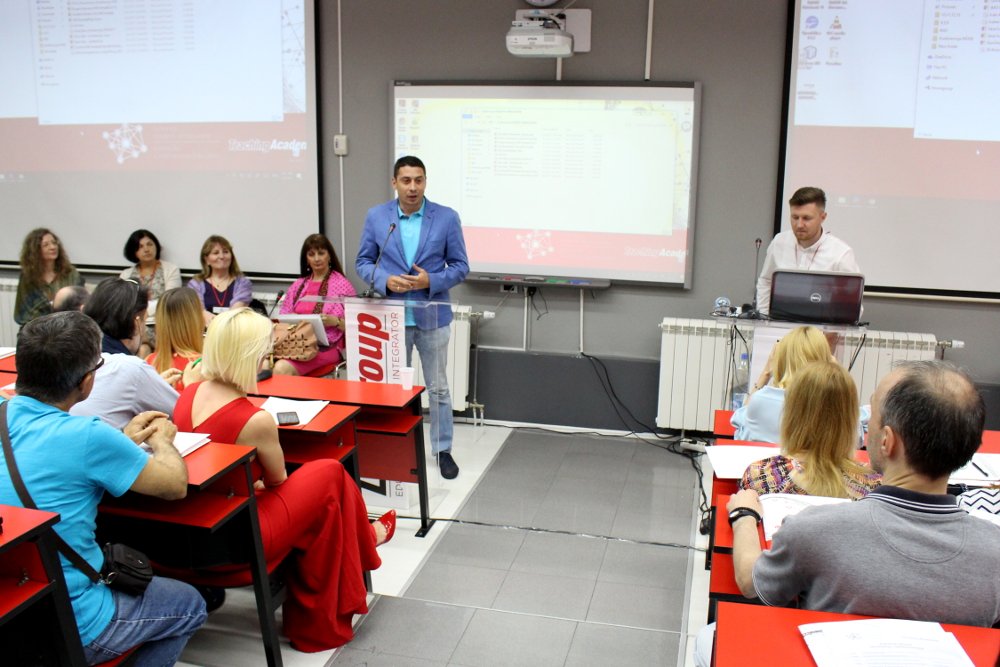 The task of the conference was to answer two important questions – why is educational development a prerequisite for the progress of society as a whole, and how has technology managed to become essential in the pedagogical and educational process.
In addition to the idea of education reform, the conference also yielded specific methods for its implementation. New approaches in education emerged during the discussion, as well as the need for establishing cooperation between various disciplines, aimed at enhancing the process of education.
Modern technology has already found its application in teaching and learning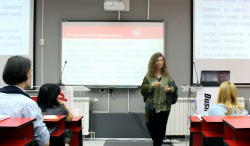 The practical influence of modern technology on education is best seen in its application in teaching and learning. A great example was presented at the conference – the GeoGebra program, which has already been implemented in math lessons, producing excellent results.
The presenters and the participants agreed that the Institute is a place where new ideas will be born, as well as new education programs for the future, which will be fully integrated in the teaching practice. They concluded that the projects to be initiated by ICE will significantly contribute to the educational process in general.