The contract on the transfer of the founder's rights was signed by the director of ITS, Bojan Ristić and the owner of ALUM Milivoje Todorić. The academy offers accredited bachelor, master and PhD study programs.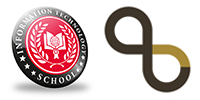 As a new member of a large group of educational institutions managed by Comtrade and LINK group, ALUM shall acquire the well-known concept of creating and leading a successful and modern institution of higher education.
ITS has made yet another important step in establishing itself in the sphere of higher education and confirming its wish to broaden the scope of the programs it offers in other educational fields on all three levels of higher education.
"ALUM is an institution of higher education with great potential for development. That is well recognized and the management of ITS has decided to transfer the founder's rights from the previous holder to ITS. What is most important is that we implement the ten years worth of experience and success of ITS on ALUM so that all our students are kept up-to-date with modern business practices and trends. It is essential to develop a system of learning outcomes based on competencies and prepare our young students for their future jobs and keep their knowledge relevant and up-to-date", said ITS director Bojan Ristić PhD.