ITAcademy
students from all three countries were provided with a great opportunity to acquire new skills and practical experience, and together with their colleagues and mentors, participate in creating a project that will be an important addition to their CVs.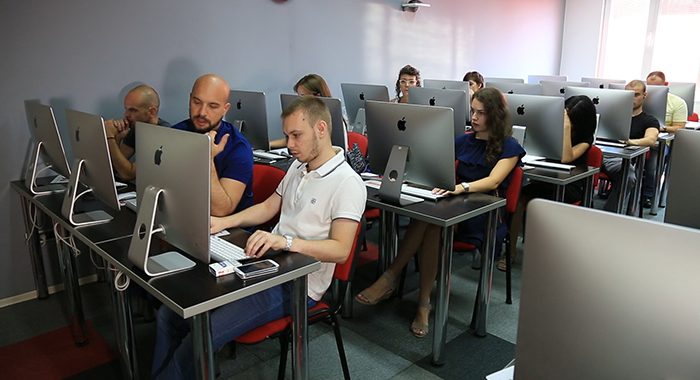 The participants were able to acquire a unique new experience that will help them excel in future business challenges and projects they will work on independently or in teams. The Design Challenge LIVE workshop is designed as a three-day design adventure in which teams find solutions to an inspirational task.
Three cities, three teams, one task
At the workshop held on separate occasions in three cities (Belgrade, Sarajevo and Bucharest), the teams faced the same task. Participation was free and they worked diligently for 7 hours a day, for 3 days, in order to develop their idea. Since the teams comprised experienced designers, the role of the Design Studio project coordinator, Predrag Maksić, was primarily to provide guidance, and leave the team members to agree on the creative part.
The teams had the same task: to design the logo for the KSL Music production company.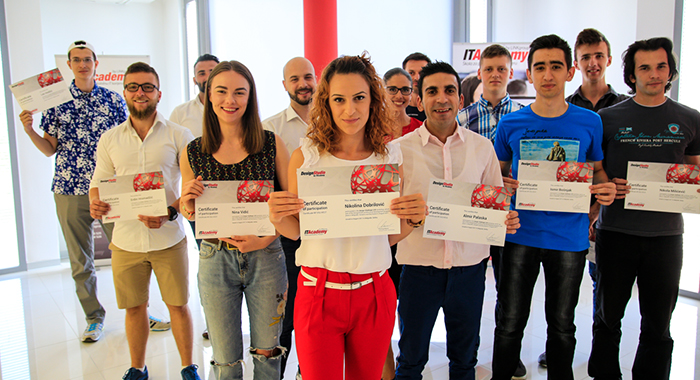 After learning about the vision and mission of the company, their target group and type of music they produce, the students successfully completed the task. Each team proposed a logo, and now it's up to the committee and the client to announce the winning idea.
What do the participants say?
The members of the
Design Studio
team had already obtained excellent references for their future career by working on projects within the team, and now they were given the opportunity to gain new experience and show how much they know and can do in Adobe programs.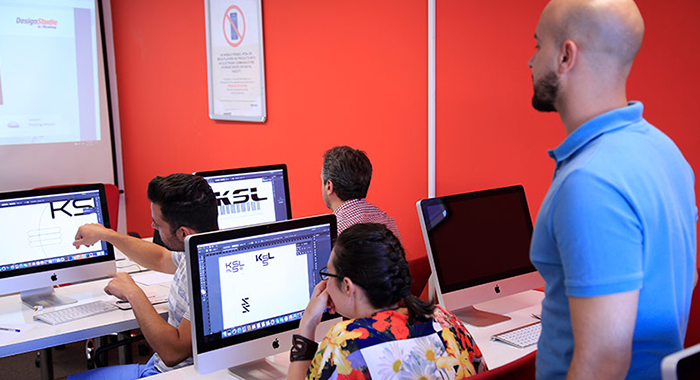 One of the participants from Sarajevo, Leo Hodžić, said: "I really liked Design Challenge and I am glad it took place in Sarajevo. My colleagues and I had numerous design-related ideas, and together we came up with the best solution. Our client is satisfied, which means that we've met our goal. ITAcademy provides excellent practice, and a CV filled with diverse work experience and certificates is the best confirmation of our knowledge, and something that impresses employers".
Nikolina Dobrilović, also a member of the Sarajevo team, said: "I am glad that the workshop enabled me to get to know my colleagues even better. We had a great time together, we learned from each other and the work atmosphere was great, which, in my opinion, is the most important thing in order to achieve a good result. I am also delighted with the teachers' approach. They are immensely experienced, and yet they treat us as equal colleagues, even though we're at the beginning of our careers."
All participants of the Design Challenge LIVE workshop received a certificate of participation, and the winning team will receive a special acknowledgement.
The Design Studio team plans to make a tradition out of these workshops in the years to come.