Education at the institutions within the LINK Edu Alliance is not solely aimed at equipping students with the knowledge and skills necessary to win them promising and high-paying jobs, but also at training them to be fully capable of creating such jobs for themselves in the future. In other words, all institutions within this renowned education system provide the best environment for creating successful entrepreneurs to all their pupils and students who have the talent and desire for it. 
What makes the difference between ordinary and extraordinary education – access to resources for developing business ideas 
LINKgroup strongly believes in the importance of initiative, innovations, and entrepreneurship. 
Successful entrepreneurs are generally great people with a bold vision whose actions often change the way we live and work. Innovations these people introduce raise the standard of living, create jobs, and encourage numerous original inventions, all of which is essential for a society's well-being. 
However, to reach its full potential, entrepreneurship requires more than the efforts of individual entrepreneurs. Entrepreneurship needs support and an environment where entrepreneurial ideas can be freely developed, shared and realized.
One of the ways to achieve that is quality education with additional resources allocated to the encouragement and development of entrepreneurial spirit. 
For that reason, LINKgroup institutions offer a number of services that encourage and nurture entrepreneurship of our students and pupils – from the birth and development of a business idea, to its realization, in addition to providing education in line with the latest global trends. Thus, among other things, our students are able to get expert advice and career guidance from the experts working at
the Center for Career Development
, to get help from a reliable and accomplished partner in starting a business,
the LINK Business Incubator
, but also to make use of the inspiring shared workspace of
the LINKhub in Sarajevo
. Lessons in entrepreneurship are implemented into the curriculum of all elementary schools within the LINKgroup education system.  
How does LINKgroup create successful entrepreneurs? 
1) Developing entrepreneurial spirit from an early age 
It is often said that an entrepreneur is born. That is not quite true. Skills that make a successful entrepreneur can be learned and mastered. However, one will achieve the best results if they start to acquire them as early as possible. In fact, nurturing entrepreneurial spirit is more important than the skill itself. People with a developed entrepreneurial mindset become engines of change and progress in a society, and are always ready to create their own opportunities instead of waiting for them to happen.   
This is why the students of Primary School Savremena, Savremena Gimnazija, and ITHS are encouraged to think like future entrepreneurs from the very beginning of their education. 
Through various extracurricular activities, students of all three schools are introduced to the fundamentals of entrepreneurship, the importance of personal initiative, innovativeness and creativity, as well as project management methods, and financial responsibility. 
This way, they are prepared to become active and productive members of society. They will be able to apply these valuable lessons in entrepreneurship not only in the field of business, but in any other field they choose – science, ICT, art or sport. 
2) Starting a business thanks to the LINK Business Incubator
If:
you believe that being one's own boss is more profitable than working for others, or if you show inclinations toward entrepreneurship for any other reason,
you are innovative and possess leadership qualities,
you believe that you have a good business idea, and
you are brave enough to realize and test its performance on the market,
as a student of any LINKgroup institution, you will have full support for laying a solid foundation for a successful business of your own with the help of the LINK Business Incubator. 
As part of this unique project, the company provides its graduates with access to various tools for developing ideas, providing funds, market analysis and projections, and makes sure that no student-designed business venture with potential remains just an idea, but comes to fruition. In the LINK Business Incubator, ideas are transformed into tangible projects within a year.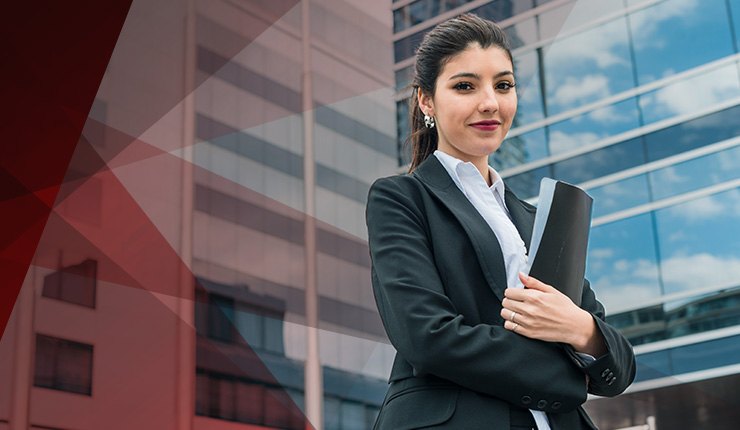 Young entrepreneurs will make their first steps in the business world with the help of: 
individual mentoring and advice of renowned experts in all fields of business;
modern office space with all the latest amenities;
administrative services and assistance in bookkeeping;
legal advice and expert consulting;
services of a programming and design team;
valuable business contacts: from clients, strategic partners, to managers of large business projects.  
The LINK Business Incubator is a great way to start one's own business in a reliable company. You can count on the assistance, protection, resources and contacts of one of the most successful companies in the region.
3) Using free time slots in attractive coworking hubs
Coworking hubs have stood out as one of the most effective ways for networking entrepreneurs, creating a fertile soil for brainstorming between people of different professions, generating revolutionary ideas, and implementing ambitious projects, and LINKgroup has recognized this growing trend while it was just a fledgling idea.
Coworking is an innovative business model based on the work of individuals and companies in specially designed shared workspaces. Estimates say that the number of coworkers will increase from 1.74 million to 5.1 million in the next five years. 
The current global health crisis has made this type of business even more attractive for various business stakeholders. Although it was popularized by freelancers, it is increasingly implemented by startups, small and medium-size enterprises.  
Coworking hubs offer modern space, high-quality equipment, networking opportunities for members, as well as professional advice and other services necessary to start one's own business. They have been the starting point of a successful business for many profitable companies. This is why they are considered an ideal place for creating startups. 
LINKgroup provides 100 free hours in the most renowned hubs in the country for our students.  
You will be able to develop your competencies, visions and ambition in a business-friendly environment, and to realise the ideas that inspire and drive you together with other professionals. The hubs provide the following services to our students: 
access to a network of experts and mentors;
state-of-the-art office space;
high-quality equipment;
high-speed optical Internet;
technical support;
gaming zone and relaxation zone;
fully equipped kitchen;
covered costs for heating, electricity, water, and other utilities.
LINKgroup has opened the door of its coworking hub,
LINKhub
in Sarajevo where students of our institutions in Bosnia & Herzegovina can work the first 100 hours free of charge.
4) Lifelong learning and professional development 
What all investors have in common is their enthusiasm for continuous development, keeping up-to-date with the latest innovations, and familiarity and adaptation to the latest business concepts and processes. 
Lifelong professional development is, therefore, one of the main elements in one's success as an entrepreneur.
This is why educational institutions within the LINKgroup offer the best business seminars, consulting, and advice from the most successful entrepreneurs, experts, businessmen and other professionals to their students, and former students for free. 
This way, not only do they gain exclusive access to valuable information, but also come into contact with the most successful entrepreneurs in the region, which may prove decisive for the growth of their own business.
By improving ourselves, we make the world a better place 
Despite the fact that entrepreneurship is based on one's ideas, brave vision and personal initiative, only by joining forces can we generate ideas, create innovations and realise initiatives that will make the world we live in a better place for all. 
Success of an individual requires a supportive environment that will encourage, inspire and help in the realization of his/her revolutionary ideas.