Mensa Serbia and LINKgroup are pleased to announce the signing of a protocol on cooperation that will enable them to jointly implement activities aimed at promoting education and developing intelligence in our country. What links them is a set of shared values, which is evident in the fact that they have simultaneously implemented programs designed to develop intelligence, creative thinking, lifelong learning, 21st-century professions and healthy lifestyles.
Mensa Serbia works hard on changing the position of talented individuals in our country, while LINKgroup implements programs that follow the latest educational trends in the world. Their cooperation, reflected in a series of creative activities, aims to set new standards when it comes to modern education whose role is to fully develop children's talents, promote real life values and provide 21st-century skills.
Fostering intelligence, thinking and lifelong learning as a common denominator
For years, Mensa Serbia has implemented specially designed workshops for children the aim of which is to expand children's awareness and allow them to influence their own intelligence through specific activities. Moreover, children attending these workshops learn which
activities
can have a harmful effect on their intelligence. Parents and teachers of the attendees also take part in the workshops in order to help the children reach their full potential.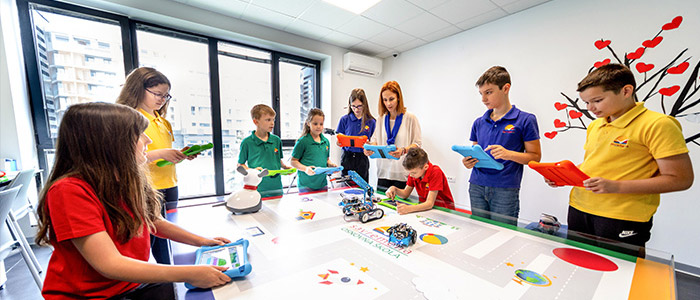 Similarly, educational institutions operating under the
LINK edu Alliance
, such as Primary School Savremena, use programs for
developing multiple intelligences
, i.e. multiple ways of learning. For a child to achieve maximum results, it is necessary that they receive information in a manner that allows them to access it as efficiently as possible. Given that children learn through practical examples, the school implements Howard Gardner's multiple intelligences program based on its excellent results in selected schools around the world. Young people are given the opportunity to learn through real-life examples in different environments. They are encouraged to ask questions. This allows them to develop lifelong learning habits and become active participants of the teaching process.
Through its unique workshops, conferences and panels, Mensa has already succeeded in changing the position of gifted people around the world. This cooperation is a move that can only contribute to an even stronger impulse that means a different, modern and excellent education which recognizes and encourages talent.
Inclination towards research from an early age thanks to the STEAM concept
LINKgroup launched the
STEAM Lab
– the first interactive space for acquiring STEAM skills. In line with the latest trends in education, the company built an interactive studio in which the students can gain skills in science, technology, engineering, the arts and math through practical examples, entertaining projects and research. Each subject is a part of the curriculum and the students learn how these concepts can be mutually complemented.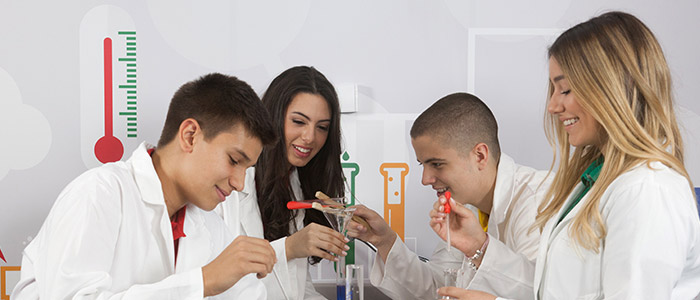 The LINK STEAM Lab is located in Primary School Savremena in New Belgrade, while the Institute for Contemporary Education and Savremena's primary and secondary school, which operate under LINKgroup, are official representatives of the Serbian branch of
Science on Stage Europe
, a prestigious international organization for the promotion and development of STEAM education.
This education concept, which stems from the United States, has been recognized by Mensa Serbia with the aim of implementing STEAM skills in all educational institutions and educational levels.
Mensa's workshops
as part of the STEM Discovery Week are designed to enable children to learn about practical work, collaboration, try and error and experiments through play. The children write their observations like real scientists in order to reach conclusions about the phenomena that surrounds us. Special simulations are used to present the students with what they cannot see with bare eyes, and they also learn how to successfully apply knowledge from STEAM fields in different real-life circumstances.
A healthy lifestyle and communication are the basis of education
Primary School Savremena is dedicated to a
healthy lifestyle
through a well-balanced diet, PE lessons, hiking tours and sports tournaments, and the students themselves take part in the preparation of meals. The school fosters the students' ability to identify and understand logical links and relations between symbols, which facilitates the acquisition of science, math and programming skills. The children learn how to communicate, develop interpersonal intelligence and understand their own actions and feelings.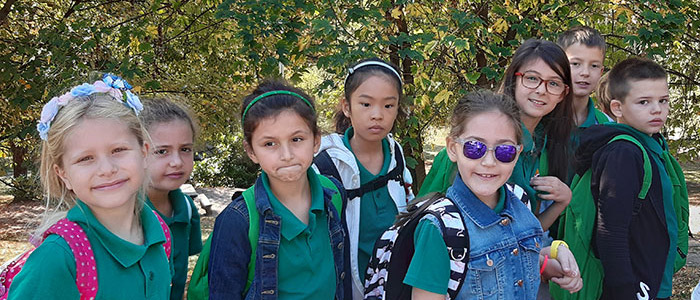 Mensa Serbia also encourages a healthy lifestyle, the interaction between people and nature and awareness about recreation, sports, health, and socialization. This is evident from the hiking tours and other sporting activities Mensa organized for their members and family, which are the basis for learning and applying skills in the aforementioned fields.
Mensa's workshops for children also include
learning about the intelligence, species and senses of plants
, which is done interactively. This is in line with the "nature smart" principle fostered by Primary School Savremena, which invites students to learn about the flora and fauna of our planet and observe the differences between natural phenomena. 
Educational practices tailored to 21ST-century professions
LINKgroup's ITAcademy
offers education in a modern environment and is oriented towards practical skills and 21st-century professions. Interactive classes take place in
modern computer labs
equipped with state-of-the-art technology. In addition to gaining skills in design, system maintenance, programming and mobile app development, the students are prepared to be fully competent on both the local and international labor market. Upon graduating, they are ready to manage and implement real projects.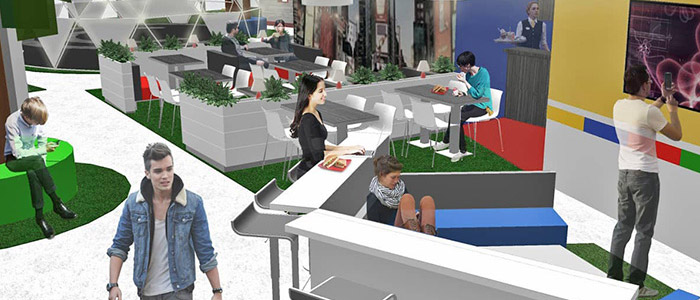 Their younger colleagues from Savremena's elementary school and high school also receive an education that follows
contemporary innovation
. Through mentorship, the students advance and prepare for success in a world we can hardly imagine. According to surveys, 65% of first-graders will have jobs that don't even exist yet. And artificial intelligence alone will double economic growth by 2035.
It is, therefore, necessary for children to receive the knowledge and skills needed for 21st-century professions, which is what
Mensa's programs
are designed for. For instance, some programs deal with programming for children, whereby students learn how to program and develop their creative potential using educational games.
The signing of the cooperation protocol between LINKgroup and Mensa Serbia is just the beginning of a fruitful and long-term cooperation that will yield various research-based activities and shared campaigns. In a broader sense, this type of cooperation symbolizes the inclination towards education excellence in our country.