On Friday, November 9, the largest employment fair, LINK2job, organized by LINK group's Center for Career Development (CCD) and supported by the City of Belgrade and the National Employment Service (NES), took place at the Metropol Palace. This year's second fair generated great interest among the visitors – over 6,000 people came to use the excellent business opportunities and apply for more than 450 jobs.
The fair was officially opened by Dragomir Petronijević, a member of the City Council and president of the Council for Employment and Economic Development of Belgrade, Siniša Knežević, deputy director of NES's Belgrade branch, as well as representatives from LINK group. More than 40 companies took part in the fair, offering a plethora of interesting jobs.
Petronijević stressed that this fair is one of the largest campaigns organized by the CCD, LINK group, the City of Belgrade and the NES.
– We welcome all those who want to take matters into their own hands and not wait for a job – said Petronijević, and added that both LINK group and the City of Belgrade opened the doors to LINK2job to all those willing to fight for their jobs.

 
Lectures by successful business people inspire attendees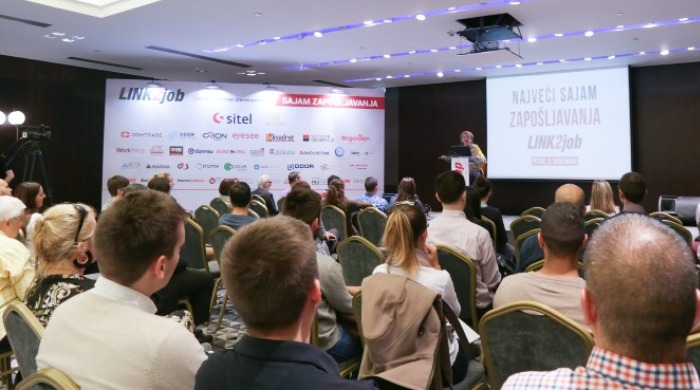 Those who had the courage, will and knowledge to motivate themselves and become successful business people delivered lectures at the seventh LINK2job employment fair. They provided useful advice to all those actively seeking employment.
The lecturers who shared their experience included Nevenka Popović Šević, a professor at BusinessAcademy and ITS, Milan Popović, media advisor at LINK group, Bojan Anđelković, UniCredit's HR Business Partner, Aleksandra Kokuneškovski, Recruiting Specialist at Transcom, and Marija Vujović from Degordian. They used their experience to explain how nothing is impossible if one has enough will, knowledge and tenacity.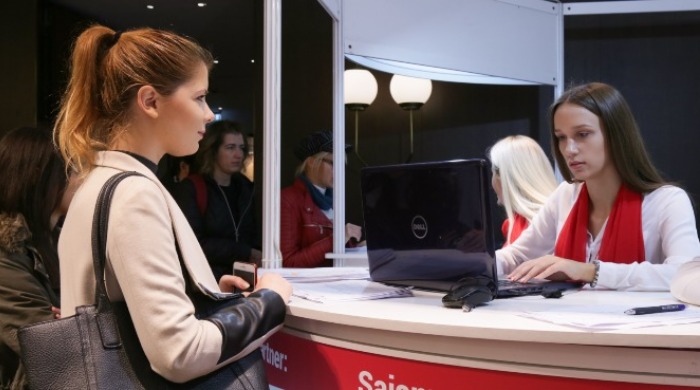 Once again, LINK2job visitors expressed great interest in the free English language and basic computer skills courses. All fairgoers could register and receive a free online course of their choice.
Useful workshops were held throughout the fair, aimed at helping candidates boost their skills and confidence for their next job interview. ITAcademy's Design Studio provided professional CV photos for everyone.
This year's second LINK2job employment fair was a unique opportunity for all unemployed visitors to find a job in large companies, such as Sitel, Mozzart, Transcom, DDOR, Degordian and many others. The next fair is already scheduled for spring 2019.