LINK group participated at the biggest regional conference and fair dedicated to the use of information and communication technology (ICT) in education – New Technologies in Education.
On February 26 and 27, LINK group's institutions presented their innovative solutions, carefully designed to meet the highest standards in modern education.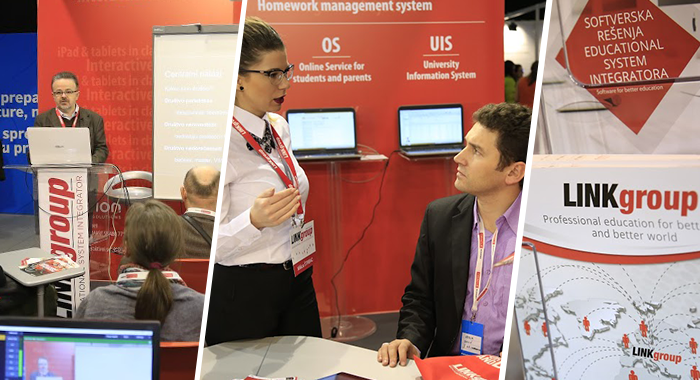 The most popular stand at the fair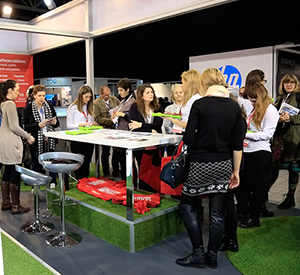 LINK group's technological and other solutions attracted the largest number of visitors during this event. The biggest stand of the fair presented the software solutions ITAcademy, BusinessAcademy, ITS, ITHS and Savremena International School implement with great results.
The visitors could see first-hand the functioning of the e-Learning platform, educational mobile applications, online testing software, and other system solutions that advance the functioning of educational institutions at all levels.
LINK group also presented the modern technological devices that develop the students' digital literacy. The gathered visitors could test the interactive board, a virtual reality device, and much more.
Interesting lectures on the possibilities of new technologies in education

On the first day of the fair, professor Velimir Dedić lectured on the social role and responsibility of higher education, while Svetlana Anđelić talked about learning outcome and competence in the service of preserving the quality in teaching.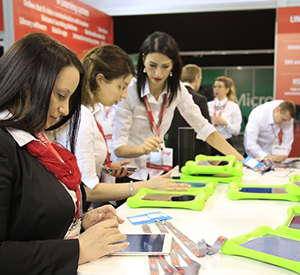 The principal of Savremena International School, Svetlana Belić Malinić, explained how to creatively use technology in the classroom, while Tatjana Vilček discussed the development of critical thinking in the classroom. At the end of day one, Tijana Rajić held a lecture on the subject of Work in Groups and Project Tasks.
The second day started with Tatjana Vilček's lecture on Cambridge Global Perspectives in practice, followed by Danijela Grujić's explanation of the use of Google Drive in teaching.
As the fair and the conference continued, the visitors could learn how free apps can make classes more interesting from Svetlana Belić Malinić; the conference was concluded by a lecture from Nikola Dragović, who discussed the use of smart board in teaching.
Thanks to the LINKeduTV production, Live stream was provided to anyone who was could not attend the fair in person. All events at LINK group's stand, including the lectures during the two-day conference, were broadcast live via Live stream. The New Technologies in Education conference and fair were organized by the British Council and the British Embassy.