Primary School Savremena, the latest member of the LINK group family, received the prestigious PC Press Top 50 award for the best websites in Serbia. Savremena received the award in the Education and Culture category. The 22nd award ceremony took place on February 6 at the Assembly of the City of Belgrade.
Among the top 50 websites in Serbia
One of the youngest educational institutions in Serbia, Primary School Savremena received the prize in a tough competition comprising numerous websites in the fields of education and culture. Some of the judging criteria included website content, level of popularity (visits), as well as technical details and design.
A panel of judges chose the best local websites for the past year, and in addition to their votes, the final decision was given by the public. For over two decades, the organizers of this event have followed the changes in the local online world and given awards to the best websites, with clearly defined criteria.
Recognition for blending innovation and tradition
Taking into account that LINK group is the market leader in agile education in the most important fields in the world, such as information technology, business, marketing and design, it is no surprise that our list includes the website of Primary School Savremena, said the organizers of this prestigious event.
The innovative online identity of Primary School Savremena follows the development of this educational institution of the future, with a stress on providing top-quality and truly different education.
Additional incitement for future development
The award was given to the principal of Primary School Savremena, Jasmina Franolić, who believes the prize is yet another indicator that knowledge, experience, love and a modern approach to education, conforming to LINK group standards, are shared by the very best on the web.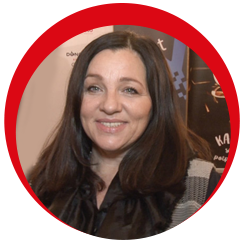 I wish to express my gratitude and pleasure, not only as the head of a young and promising educational institution, but also as the representative of LINK group, a leader in modern education. We have worked hard on designing the concept and developing ideas, and our Savremena Gimnazija and International School Savremena are the foundation for the development of Primary School Savremena.

 

This award shows that we are on the right path and motivates us to continue with the same level of enthusiasm and dedication in the future, said the principal.