In the previous month, each Friday and Saturday from 4 to 8 PM, we hung out, had a good time, took part in contests and handed out many valuable prizes.
This summer, LINK group has organized the first LINKup at Ada festivity, which took place at Ada Ciganlija, July 21 – August 26. All visitors got to spend time with famous actors, athletes and musicians, and listen to their DJ sets.
Winners of sports contests receive valuable prizes
In addition to the fun activities, we had some unusual sports contests, as well. These included juggling a ball with a 1.5 m diameter, or the popular board game Ludo.
Throughout the LINKup event, which lasted for a month, we handed out many valuable prizes – over 500 English language and Photoshop courses, which will help many people acquire new knowledge and develop additional, sought-after skills that will facilitate employment. Also, over 1,000 bags, fans and frisbees, must-have items during hot summer days at Ada, found their new owners.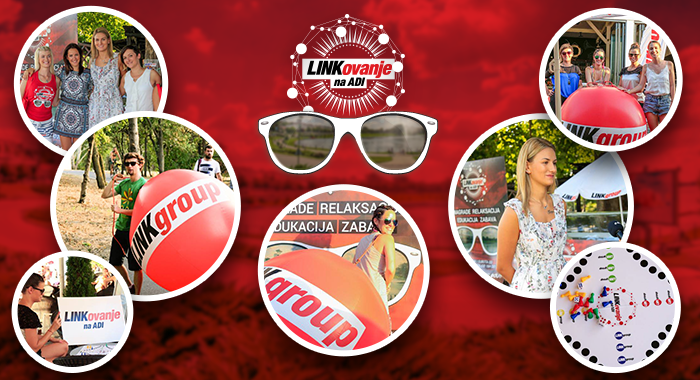 Money raised for the Support Life Foundation
LINKup was not only an educational, but a charity event, as well. Throughout the event, we raised money for the Support Life Foundation, which facilitates the treatment of sick children both domestically and abroad.
Many celebrities have supported LINKup. Among others, the event Ada was attended by the former basketball player and current president of ŽKK Crvena Zvezda, Nataša Kovačević, the actor Predrag Vasić, the actress Brankica Sebastijanović, singers Željko Vasić and Bojana Vunturišević (ex "Svi na pod"), the blogger and YouTuber Anastasija Grujić, and the members of the band "Ničim izazvan".