This year's Science on Stage, the 12th edition of this festival, was held from March 24 through March 27 in Prague, Czechia. At this event, which brought together around 350 STEM teachers from various parts of Europe to share and exchange ideas and concepts regarding successful primary and secondary science education, LINK Edu Alliance was represented by Milica Aleksić, who teaches at Savremena Gimnazija.
Every two years,
Science on Stage Europe
holds the biggest education festival for STEM teachers in Europe, with a different country hosting the event each time.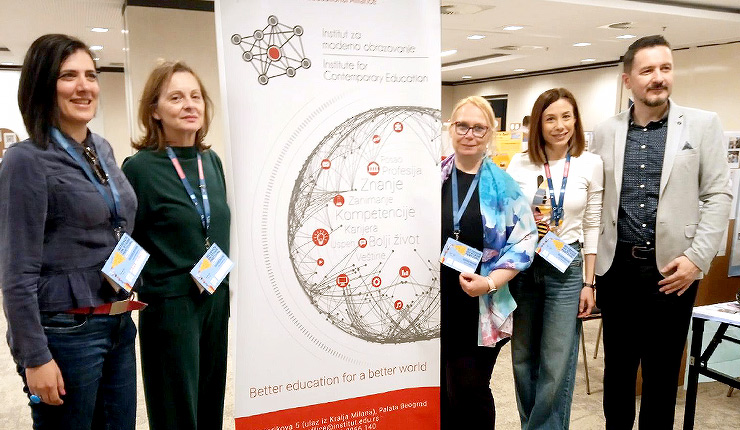 A great privilege for STEM teachers from Serbia
The participation at Europe's biggest STEM festival was also a chance for other teachers from Serbia to meet and connect with the best STEM teachers from other countries, present their excellence in teaching and get inspired about innovative educational approaches implemented in other countries.
At this teachers' summit, Serbia's "national team" comprised four STEM teachers, the winners of the national festival: 
Tanja Olear Gojić from Primary School Dragan Lukić, with her project "The Magical World of Magnets";
Lana Nikolić from Primary School Slobodan Penezić Krcun and Lazarevac gymnasium, with her project "Technologies and Patents 'Borrowed' from Living Beings";
Milica Aleksić from Savremena Gimnazija, with her project "DRIVE SAFELY – Interdisciplinary Project on Safe Driving";
Biljana Uskoković Brković from Primary School Milica Pavlović, with her project "Visual Perception".
The leader of the national delegation was Dalibor Todorović from the 9th of May gymnasium, Niš, a member of SonS Serbia's management board.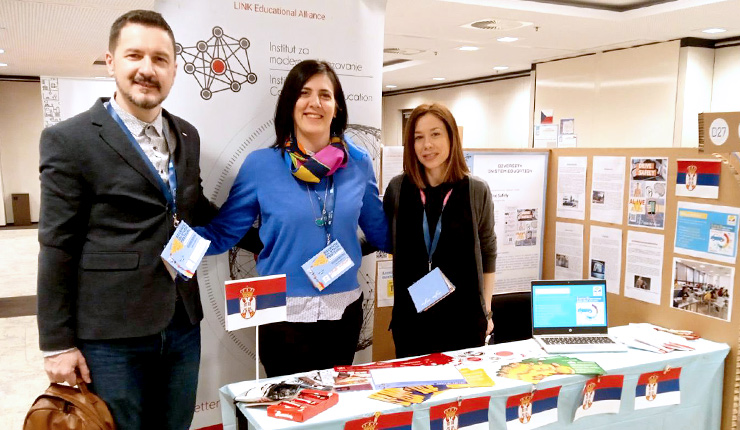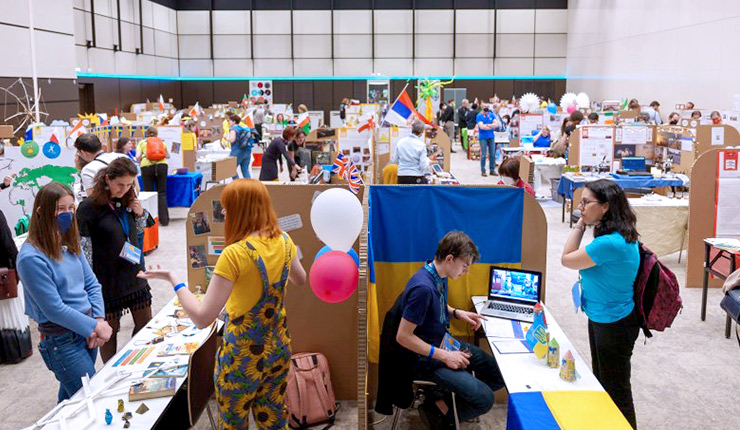 This year's edition of the festival was opened by Marija Gabriel, European Commissioner for Innovation, Research, Culture, Education and Youth, and Petr Gazdík, Czechia's minister of education. After the festival, the teachers continue to exchange ideas, sharing the newly acquired knowledge with their colleagues through webinars,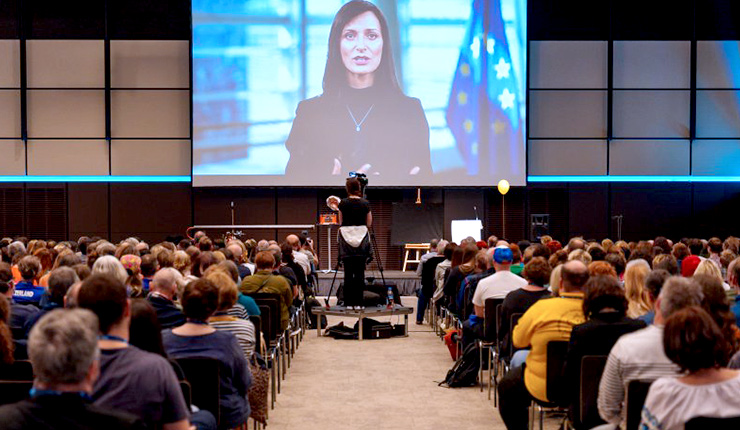 Science on Stage: Europe's biggest science education festival
Science on Stage Europe organizes this festival, the greatest science education event of this type in Europe, every two years, bringing together teachers from across Europe to exchange their ideas, projects and methods at stands, through workshops and on stage. 
Teacher training
To spread the best practices in STEM teaching concepts all over Europe, Science on Stage has organized various events dedicated to teacher training. Over the last two years, SonS Serbia
organized over 30 webinars,
attended by over 9,000 teachers. 
With travel funding and through international projects, teachers from different countries who have participated at the festivals can meet again, to continue their work and develop new projects together.
Teaching materials
International teacher work groups prepare materials for their colleagues. Science on Stage publishes and disseminates these concepts as teaching materials in different languages, which can be ordered or
downloaded for free. 
Why is the STEM approach important in education?
The economy is driven by knowledge. STEAM subjects (science, technology, engineering, arts and mathematics) are becoming more and more important for the high-tech based professions of the future. Due to the Fourth Industrial Revolution, the so-called "digital revolution", which penetrates all the spheres of our lives, it is expected that by the year 2025, the demand for STEAM professions will rise by 8%, whereas the predicted growth of demand for other professions is 3%.
Through implementing STEAM concepts, connecting science subjects, mathematics and the arts, children's natural curiosity is stimulated; they are encouraged to learn about all relevant topics in a new, contemporary and natural way, with the emphasis on the adoption of lasting knowledge and its functional implementation.
The renaissance masters were not only painters and sculptors, but also inventors, engineers and scientists; they did not draw borders between science and art. By introducing the A (Arts) into the STEM formula (science, technology, engineering and mathematics), the approach becomes pronouncedly interdisciplinary.
Students are encouraged to be systematic in their approach and to experiment; to use their imagination and create new connections between ideas, by playing with the concepts of aesthetic, sensory and emotional engagement, and exercise critical thinking about logical investigation or creative production of the world around them.
Stay up to date with information about SonS festivals
View photos from the festival in the
gallery.
Science on Stage Serbia