The Project Center of the Institute for Contemporary Education consistently implemented new projects in April that combine different aspects of modern education, thus making a step forward toward establishing modern practices in the domain of contemporary education.  
ICE can boast a large number of submitted project applications in the February-March 2022 submission period, thus continuing its successful project tradition.
to make LEA institutions and schools as independent as possible in the process of developing project ideas, preparing project proposals, and finding partners;
to focus its own efforts on the preparation of project proposals for its umbrella institutions - LINKgroup and ICE;
to expand the list of reliable partners for projects and partnerships; 
The impressive number of submitted project proposals best illustrates our efforts to achieve the defined goals: 7 projects for LINKgroup and 5 for ICE. 
In this way, LINKgroup and ICE, in addition to adopting the latest knowledge in the field of education for the future and implementing it in practice, actively participate in the effort to shape a new European and global educational scene. 
Deadline for Erasmus KA1 and KA2 2022 projects expires  
We are very proud that ITHS and our gymnasiums have completely independently prepared a total of 9 project proposals for this submission period (5 by Savremena gimnazija, 3 by International School, and 1 by ITHS).  
We tried to act as the best mentors to Primary School Savremena that submitted 3 project proposals in this period, whereas the Faculty of Contemporary Arts independently prepared one project, and two were developed in partnership with the Project Center.
As announced, the results of the work invested in the development of these 26 project proposals will be known during summer. We believe and hope that in the fall, we will be able to bring good news regarding new projects that have received funding, and include some of you in project teams.
We thank all our colleagues who diligently worked, learned, created, networked, and contributed to the development of education in our country and other European countries with their creative ideas.
Behave Your Prints: Responsible and beneficial use of technology
What is the level of awareness of today's teenagers about the importance of one's digital footprint?
Modern teenagers use various digital tools to record their lives on the Internet, without being aware how important one's digital footprint and digital reputation are for their future career and professional reputation. This project aims to support young people (aged 14 to 18) to become active citizens in the digital society by behaving responsibly and appropriately online so as to protect their online reputation for the sake of their professional and social future. In the course of the project, experts in the field of youth online education will create an innovative methodology as well as an instruction handbook to help all those involved in youth education to raise their awareness of the importance of responsible online behavior in a creative and engaging way.
The whole project team is looking forward to the beginning of project implementation, and meeting in Belgrade!
Care2Learn – the first Erasmus project of Primary School Savremena for children and parents successfully launched! 
The first meeting of project partners, including representatives of Primary School Savremena, was held in Zagreb, with immense enthusiasm and love for children! We coordinated our attitudes regarding project-related issues, and spent time in constructive discussion. 
We are motivated to find new ways to help children and parents begin a new chapter of their lives prepared, and open the door to education! 
SpeakER Project – teaching material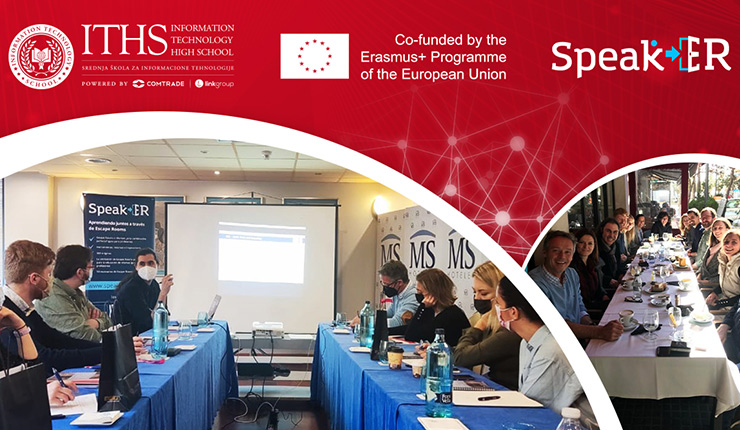 We present the results of the SpeakER project.
Booklet ER and Languages: A Perfect Match?;
Creation box;
Collection of 300 enigmas: types and examples;
Guide Animation of a Pedagogical ER for Language Education;
50 scripts;
Resources in Serbian can be viewed here.
The art of De-Biasing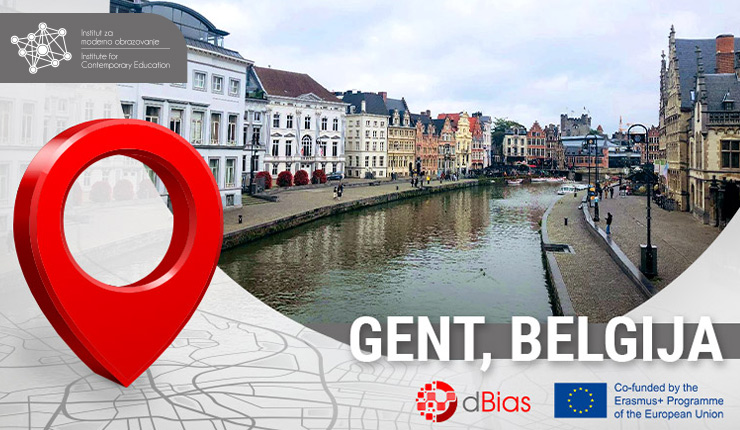 We have already entered the second year of the implementation of this ambitious project, which aims to improve teacher-student communication by raising awareness of cognitive biases we all have, and which hinder mutual understanding. 
Expert teams of the Institute for Contemporary Education and our European partners prepared scenarios for video materials that depict real-life situations with identified biases. Scenarios are designed to showcase potential outcomes of such situations which can often be very conflicting and lead to negative consequences. We hope that we will soon be able to invite you to "test" your susceptibility to bias, and the plan of steps that will lead us there will be agreed at the upcoming meeting of the project team in Sofia, which is something we are looking forward to very much!  
ITHS teachers visited the Technical School Šiška in Ljubljana as part of MIR project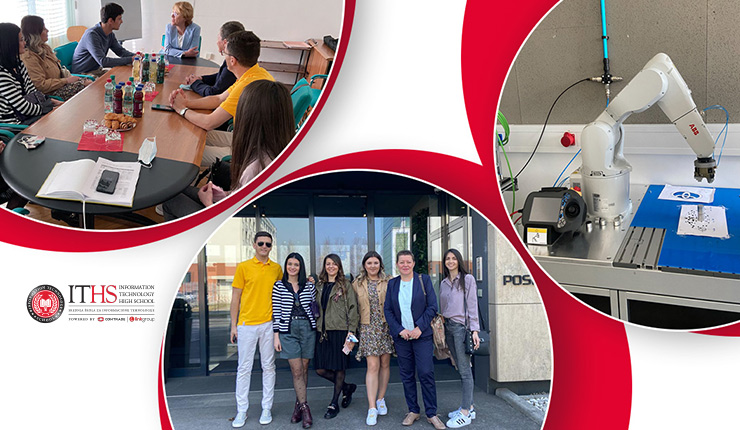 It was job shadowing, aimed at national and international networking with other educational institutions, as well as forming connections with the business sector so as to provide additional opportunities for our students after graduation.
The future of modern education lies in robotics, so the cooperation with our partners from Slovenia will bring new knowledge and opportunities to develop this field in ITHS programs, first as school clubs, and then as an educational profile.
During their visit to the Technical School Šiška in Ljubljana within the Erasmus+ project MIR, our teachers had the opportunity to follow the implementation of practical classes and exercises in the field of mechatronics. 
After that, they visited the CPI (Center for Professional Development of Teachers in Slovenia) to learn more about their education system and ways of providing support to teachers, so that they could present these new methods to their colleagues at ITHS. Our lecturers also visited the Department of Robotics at the Ljubljana Faculty of Electrical Engineering.
Digital Socrates
In a relaxed atmosphere, students and teachers analyzed modern digital tools, teaching materials and projects that involve processes of democratic youth decision-making through dynamic discussions.  
Sharing, travel, workshops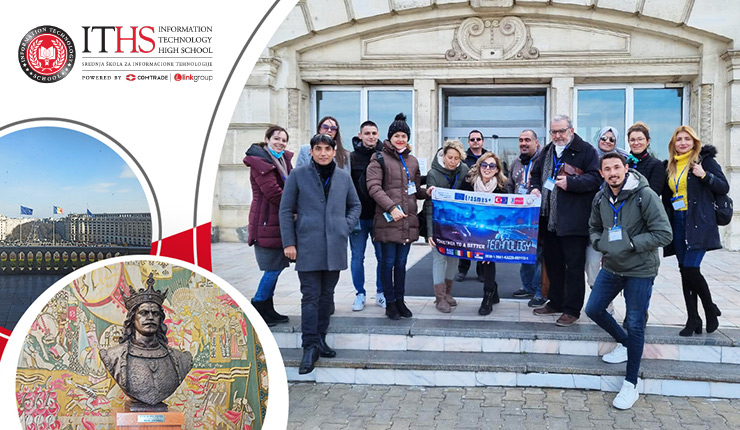 The Information Technology High School continues to participate in international projects integrated into the Erasmus+ platform. As part of the project Together to a Better Technology, teachers of our school visited Romania as guests of the LPS Brăila high school. Our team and their international partners developed a number of strategies and models aimed at safe Internet use, which will be implemented into the curriculum.